ABOUT US
Proppant Today, LLC is a media, research and consulting company providing best-in-industry thought leadership into proppants and its effect within the unconventional oil and gas industries.
Proppant Today is composed of a dedicated team of mining and research professionals that are directly involved in the industry and know the story beyond the numbers. With over 75 years of combined experience in the proppant and non-metallic mining industry in marketing, operations, geology and mine planning, safety, permitting, and community relations, we are uniquely poised to deliver true thought leadership and insights. We are the only company that focuses primarily on the proppant industry and its entire supply chain.
Our inception was the result of continued interest and requests from top industry players to define, elaborate and shed light on the complexities and trends that effect the industry on a daily basis. We are consultants, out in the field every day, keeping a pulse on the entire proppant market. As such, Proppant Today promotes the perspective of the proppant industry as a whole.
Holly Bellmund, president of Proppant Today comments, "As the market continues to grow at a steady pace, there is a need to go beyond the market trends, forecast and consumption numbers to truly extract and analyze all aspects of the market and the impact and effect it has on the whole. That's where Proppant Today comes in", adds Holly, "we provide an invaluable resource into the real insights behind the information that are greatly needed for making sound business and/or investment decisions. This all led up to our publishing the Proppant Today Industry Report."
Proppant Today keeps the industry informed as a whole, providing specialty marketing studies, updates to studies and consulting services that are available upon request providing further interpretation of our published reports. In addition, we are the go-to source for proppant related daily news from around the industry.
Proppant Today is your source for everything proppant.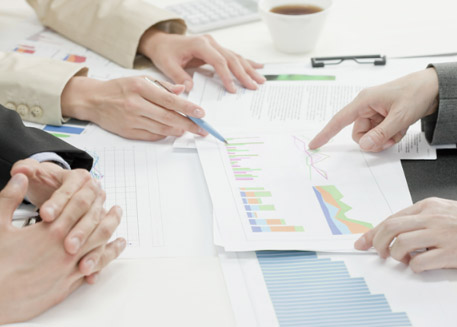 OUR LEADERS
Robert Vogel
CEO
Education
MBA – University of Chicago
BS, Mining Engineering – Colorado School of Mines
Rob Vogel is the CEO of Proppant Today, LLC. He has over 30 years of experience delivering collaborative and entrepreneurial leadership in the natural resource industry. Throughout his career, Mr. Vogel has led people in operations, engineering, marketing, sales and finance and continues to serve his clients in these areas.
Prior to his development of Proppant Today, Mr. Vogel successfully led numerous teams as an executive at Vulcan Materials Company, a leader the US construction materials industry. His accomplishments included spearheading company-wide collaborations, marketing and segmentation, operations excellence, sustainable product development, and developing teams through business planning and optimization. He has built strong relationships with a diverse group of customers, regulators, politicians and organized labor across a variety of business cycles.
Mr. Vogel is a family man who grew up in the Colorado Rockies. He has a reputation for caring about the people he works with and is a passionate believer in life-long learning.
Holly Bellmund
President
Education
MBA – Emory University
MS, Environmental Science & Engineering – Colorado School of Mines
BA, Geological Sciences – Northwestern University
Holly Bellmund is a co-founder and President of Proppant Today, LLC. She has 20 years of experience working in a variety of roles within the proppant and sand and rock industries. Her areas of expertise include market forecasting, strategic planning, business development, process improvement, resource planning and permitting, and project management.
Prior experience includes director and senior manager roles at US Silica, a leading proppant producer, and at Vulcan Materials, CEMEX and Lafarge, multi-national construction and building materials companies. Her accomplishments include evaluating new markets for entry, developing customer segmentation and pricing strategies, establishing company-wide operating philosophies, knowledge transfer of mining and manufacturing practices, and leading technical teams and implementing technology.
Ms. Bellmund was drawn to mining for the ability to work outside and stayed with it because of the endless opportunities for change and growth. Ms. Bellmund is "pretty good at off-road driving" according to reliable sources.
Alan Maio
Senior Vice President
Education
BS, Civil Engineering – Auburn University
Alan Maio is Senior Vice President of Proppant Today. He has 20 years of experience working as an executive and senior manager in the proppant and the international sand and rock industries. Mr. Maio has led a joint venture in China and has performed consulting work throughout Europe and the US. His areas of expertise include forecasting and budgeting, operations, management of capital expenditure, and leadership development with a strong emphasis on a culture of safety.
His prior experience includes senior and executive roles at US Silica, a leading proppant producer, and at Oldcastle Materials and CEMEX, multi-national construction and building materials companies. Mr. Maio's achievements include performance measurement, logistics, packaging, feasibility studies, plant automation and driving cost reduction through lean manufacturing. He has served as a featured speaker at the Chinese Aggregate Association and has developed a fundamental understanding of market conditions and paths to revenue throughout his career.
Mr Maio is fluent in Italian, a self-professed oenophile and a huge fan of the Auburn Tigers. Mr. Maio is a native New Yorker who heads the office in midtown Manhattan.