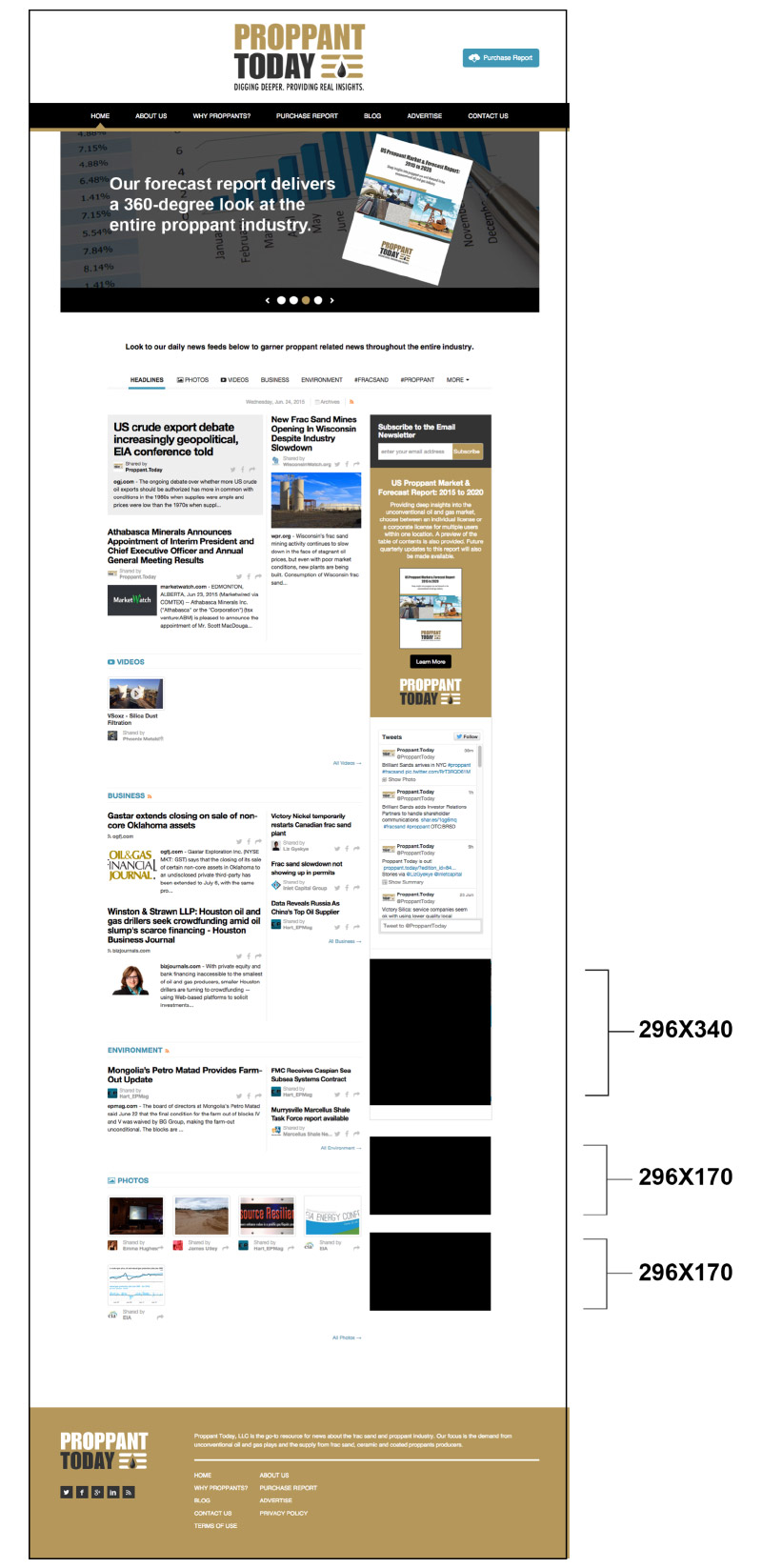 Proppant Today is now offering advertising opportunities via banner ad placement on our home page. Targeted to every industry segment that touches this unique market, you can reach your targeted prospects through exposure to this proppant community.
Located on the right hand column below our twitter feeds, there are 3 banner ad positions available. As the site community expands and grows, we will expand our advertising offers.
Call for rates today 646-452-7128 or inquire at advertising@proppanttoday.com.