Proppant Today caught up with Patric Galvin, CEO of South Dakota Proppants, to learn more about his company and the steps he is taking to open the site.
About South Dakota Proppants, LLC
South Dakota Proppants is developing a frac sand mine and production facility in Pennington County, South Dakota. The site, called the Hill City Silica Mine, is slated to produce one million tons of frac sand per year.
According to Galvin, "From the Hill City Silica Mine we have a logistical advantage to serve the Niobrara in Colorado, the Powder River play in Wyoming and also the Bakken." Although the site has access to rail, frac sand will primarily be trucked to the shale plays. South Dakota Proppants expects to begin delivering frac sand by the third quarter of 2017. The company plans to employ 320 people including truck drivers who will deliver the frac sand to the unconventional oil and gas plays in the neighboring states.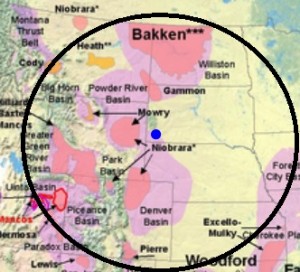 Frac Sand Resource
Galvin located the frac sand resource with the assistance of the USGS and drove to the location to scout it out. Because part of the site had been a historic mine, Galvin was able to view the face of the sandstone and sample it. Following a formal drilling and testing campaign, the company acquired the historic mining leases and added additional acreage, now totaling 1,754 acres. The resource includes both Cambrian and early to late Ordovician deposits in horizons ranging from 65 to 95 ft. The indicated resource is 250 million tons of frac sand which is expected to increase following further drilling and testing.
South Dakota Proppants will offer a 30/50 frac sand with a crush resistance of 7k and a 40/70 frac sand with a crush resistance of 8k. The mine will also yield the larger diameter 16/20 and 20/40 frac sand products.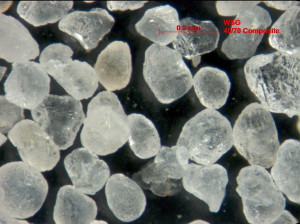 Outlook on the Frac Sand Market
The rise in unconventional oil and gas in the US caused an inventory disruption on a global scale. In Galvin's opinion, the oversupply of oil will be rebalanced as the OPEC member nations adjust their production to return to a stable price of $85 to $90 per barrel. Once the prices lift, according to Galvin, there are 4,000 wells drilled but not completed in the US which will consume ten million tons of sand to complete at the same time that new drilling activities will resume.
According to Galvin, frac sand prices are the lowest they have been in six years. Galvin sees this as an opportunity for frac sand purchasers to enter into contracts with producers either through partnerships or other long-term supply agreements like take or pay agreements or firm fixed contracts. Says Galvin, "In 2015 a lot of Wisconsin frac sand projects have been shelved or cancelled due to lower demand which I see as temporary. I think it's important for far-sighted exploration and production companies and oilfield service companies to tie up sand supplies while prices are low."
Current Activities
South Dakota Proppant is actively meeting with frac sand buyers with an intent of pre-selling 50% of its planned capacity. The company is also engaged with community and governmental stakeholders, and conducting site investigation permitting and fundraising activities.
A 2013 study of the economic impact of mining in LaSalle County, Illinois, which includes five frac sand producers, the employment multiplier of mining jobs is 2.4, meaning the site is expected to add more than 750 new jobs to the area. The Hill City Silica Mine will bring full-time and year-round work to an economy largely based on seasonal tourism.
About Proppant Today, LLC
Thanks to Patric Galvin for sharing his vision of South Dakota Proppants and his views on the dynamic frac sand market. For more information, visit the South Dakota Proppants company website.
Proppant Today, LLC serves the proppant market by providing deep insights into proppant and frac sand use and demand in the unconventional oil and gas industry. We provide a daily news update at www.ProppantToday.com. We blog on frac sand, manufactured and coated proppant and its role in the supply chain of the unconventional oil and gas industry. Proppant Today will release the US Proppant Market and Forecast Report: 2015 to 2020 in July 2015.
– Holly Bellmund, President, Proppant Today, LLC